1
Term & Condition
*All order should be made before the dateline.
*All order made after dateline will be count on the next dateline.
*All payment should be make before the payment due date.If the payment can't make on the due date you order will be count on cancel order.
*The actual colours may vary due to differences in monitor colour depth and make. But we will describe the products as clearly as possible
*Products sold are Not Refundable OR Returnable.
*Once payment made not to accept the replacement item or cancel the order.
*If the products listed have incorrect pricing (typo error) or image mismatch. "Vince Decoration Accessories" reserve the right to cancel/decline the orders of the products.
*If your product requires high/perfectionist/anxious to take delivery, we recommend that you do not participate in preorder to avoid unpleasant.
*Buying risk are beared by the customer, please make sure you agree to the Terms & Conditions before placing any order. We reserve the right to change it any time.

HOW TO BUY
1. Facebook Inbox Vince Lee/Lee King Keng
2. SMS or Phone 016-3879710/012-9049191
3. EMAIL - [email protected]
4. LIVE CHAT - [email protected]
6. Skype - lee kane long

Estimate Arrival Date: (not included sat, sun & public holiday)
*After we receive your full payment, your full name and address, we will send your items via courier service or Poslaju (depend on your location). The courier tracking number will be given to you after we send out the product.
*Your product will reach you within 3 to 5 workingdays (depend on your location).

DATELINE FOR ORDER
*The dateline for order wil be due on 0.00 time on every day.

PAYMENT METHODS
1. CIMB Bank
2. Public Bank
3. Affin Bank
4 .May Bank



P/s : Please do remember to inform us your payment amount, which bank you bank in, immediately after payment made.

After payment confirmed, you will receive several emails, facebook inbox msg, sms or call from us. We will also sent the tracking number (COURIER POSLAJU / SKYNET ) after we ship out your order.

Jalan Bukit Permai,Taman Bukit Permai,56100 kl

Date Post: 02-Oct-2012
Pages:
accessories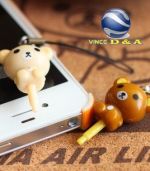 Vince Decoration & Accessories
Tel: 0163879710