1
At Get Funded, we empower startups, entrepreneurs & second-business ventures with the right tools and guidance to successfully grow their business.

Who should know?
- Startups
- Entrepreneurs
- Second Venturers
- Business Owners

Our services:
- Business Proposal
- Workshops
- Private Consultation

We are committed in helping YOU to kickstart, breakthrough and transform into successful enterprises, or international success!

A-1-2, Parklane Commercial Hub, 47301 Petaling Jaya, Selangor, Malaysia

Date Post: 20-Sep-2018
Pages:
business consultancy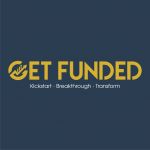 How To Get Funded (for Startups & Entrepreneurs)
Tel: 0378860887