1
SAIDINA GROUP owned by Saidina Excel Services Sdn Bhd established on 25 January 2005 as a canopy rental services for wedding occasions and other small events to the community around Batang Kali. The company also offers catering services and truck transportation.

In 2008, with major efforts by the Owner and Director of the company, Mr. Saidon Bin Mohd Sohor, the company has grown to provide canopy rental services over the district of Hulu Selangor.


In 2010, Mr. Saidon has appointed Mr. Md Azhan as a marketing and sales manager for widening and the business to supply all types of canopy, canvas and complete canopy equipment and accessories to all canopy rentals operators throughout Malaysia, as well as providing a canopy rental, catering and transportation services to the local residents. Saidina Excel Canopy continues to grow rapidly and are more active in providing professional services.


In 2012, Saidina Excel Canopy has produced a website which is more dynamic, informative and user friendly, offering a variety of products of canopy, canvas and equipment either for sale or hire. With attractive deals along with the cheapest price for the very good quality products, Saidina Excel Canopy attracted many customers for their services.


Saidina Excel Canopy has made a more rigorous planning and innovative for all aspects of administration, operations, logistics, marketing and sales. The company has a vision and a larger mission to deliver quality products and services to the highest level. We continuously strive to improve our ability to expand our scope of expertise and explore a wider market with a bigger challenge.

Saidina Excel Canopy has a team of specially trained to provide a high quality service and efficient in their respective fields. We are very concerned about an incredibly luminous quality and customer satisfaction that became the basis of all our activities.

We are constantly doing research in terms of product quality, price, customer service, marketing and most importantly customer satisfaction. Each aspect will be taken into account to strengthen the team, the products and services.

SAIDINA EXCEL SERVICES SDN BHD
Company Registration: 1121253-T
No. 8, Jalan Mahagoni 7/2A,
Seksyen 4, Bandar Utama Batang Kali
44300 Batang Kali,
Selangor

Date Post: 25-Dec-2015
Pages:
canopy furniture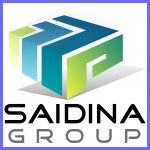 Saidina Group
Tel: 03-60571884