1
Abilheira Law, LLC, protects the rights of criminal offenders in Warren, Providence, and the surrounding cities. Adults and juveniles alike can turn to Attorney Allison C. Abilheira for personal attention and dedicated counsel.

Our firm also represents clients who have been accused of violent crimes, resisting arrest, and disorderly conduct. In addition, we evaluate more complex situations involving white-collar crimes like fraud, embezzlement, and identity theft.

We believe in honest assessments of each case as well as in timely, proactive communication that keeps our clients informed of any progress we make.

1 Turks Head Pl #1440
Providence, RI 02903

Date Post: 20-Mar-2023
Pages:
criminal justice attorney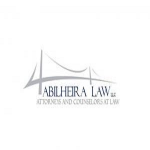 Abilheira Law, Llc
Tel: (401)-245-5100