1
Established in 1978 by Mr. Lim Cheng Chai in Taman Maluri, Cheras, Kuala Lumpur, Malaysia.

Chuan Seng Hin Sdn. Bhd. is a Malaysian owned company which started off as an agent to ITT Television and dealt in electronic components mainly imported from Japan and other countries then distributed to the local market.

Started concentrating on expanding its client base especially in the northern and southern region of the country.

In the late 80s, its business was expanding to East Malaysia - Sabah & Sarawak.

Chuan Seng Hin Sdn. Bhd. was proudly awarded the Golden Bull Award 2003 for being one of the most outstanding SMEs in Malaysia organized by Nanyang Siang Pau Sdn. Bhd. Awards are presented to the 100 highest achieving SMIs in regards to financial performance and management excellence.

The selection of the outstanding SME was evaluated on several criteria which included the organization's financial capabilities, year of establishment, management strategies, creativity and innovation towards the new and challenging business environment and it's market presence.

We are confident our comprehensive and integrated in-house brand products capabilities will enable us to venture beyond Malaysia in the future.

Lot 1906, Jalan KPB 9, Kawasan Perindustrian Balakong, 43300 Seri Kembangan, Selangor, Malaysia.

Date Post: 14-Aug-2018
Pages:
electronic products supplier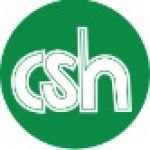 Chuan Seng Hin Sdn. Bhd.
Tel: 0060389618977