1
Dear Sir/Madam, (HS 8507)
We would like to offer : automotive battery. Wet and dry type. Available for motorcycle, passenger car, light truck & truck. For wet type, featured an advanced multiplate design to increase starting power to the maximum. Designed to offer the equivalent electrical specifications to the battery fitted as original equipment. Voltage : 12 volt. Range : 26-200 ah. Equipped with a visual aid that inform the current state of charge and if the battery requires replacing. For easy handling, flip, fixed or drop handle is attached. Maintenance free guarantee for dry type. OEM welcome. For any interested parties, pls kindly contact for further details. Thank you.

Jl. Raden Wijaya #30, Mojokerto 61321, East Java, Indonesia.

Date Post: 17-Aug-2012
Pages:
indonesia automotive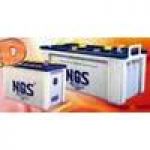 Ferry Handjojo/automotive/car Battery/cv. Starindo
Tel: 62-81-23004657