1
Dear Sir/Madam, (HS 080450)
We would like to offer: mangos. Variant: arumanis and manalagi. Our mangos (mangifera indica) arumanis can be classified into three categories base on weight, as follow: 450gr - up (jumbo), 350gr - 450 gr (standard), 250gr - 350gr (cherry). Preshipment process: wash with clean water, dye into fungiside liquid & hot water dye, etc.. Average color: old green. Average cleanliness (free from stain or sticky) is 90%. Natural ripen process without chemical help. Packaging: wrap with crepe paper and put in carton box. Carton box dimension: 12x40x50cm. 20 mangos per carton box. Deliver by air cargo. For any interested parties, pls kindly contact for further details. Thank you.

Jl. Raden Wijaya #30, Mojokerto 61321, East Java, Indonesia.

Date Post: 24-Jul-2012
Pages:
indonesia fruit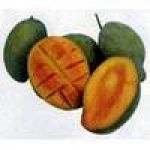 Ferry Handjojo/fruit/mangos/cv. Starindo Gemilang
Tel: 62-81-23004657