1
Dear Sir/Madam, (HS 4801)
We would like to offer: newsprint paper. Our newsprint paper is made from 100% recycled material. Available in 45 gsm and 48.8 gsm (gram per square meter). Packaging: in roll with paper core (dia.7.6 cm) inside, outer surface will be wrap with kraft paper & plastic. Produced under ISO 9001 certified manufacturer. For any interested parties, pls kindly contact for further details. Thank you.

Jl. Raden Wijaya #30, Mojokerto 61321, East Java, Indonesia.

Date Post: 25-Jun-2012
Pages:
indonesia paper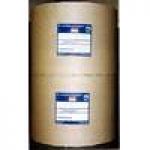 Ferry Handjojo/paper/newsprint Paper/cv. Starindo
Tel: 62-81-23004657