1
Dear Sir/Madam, (HS 3926)
We would like to offer: BOPP (biaxially oriented polypropylene) Film. Applications: flexible packaging, adhesive tape, etc.. Features: high clarity, high tensile strength and excellent stretchability. Packed in roll. Also available: BOPP metallized film which include the features : high strength, good processability and good metal bonding and polyester film. Produced under ISO 9001 and ISO 22000 certified manufacturer. For any interested parties, pls kindly contact for further details. Thank you.


Date Post: 15-Dec-2012
Pages:
packaging material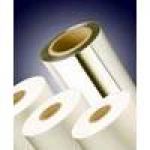 Ferry Handjojo/ Bopp Film / Cv. Starindo Gemilang.
Tel: 62-81-23004657