1
HKS Designer & Consultant International Co., Ltd was established in the year of 2001 with our head office based in Bangkok Thailand and with a branch offices in Hanoi, HCM city Vietnam, Mumbai India, Singapore and Malaysia. Our mission is to bring man and nature closer .To achieve this mission statement we bring together several expertises into a workshop environment and brainstrom on possible themed concept which goes through several process of design development. A final master plan is carefully planned out. This masterplan which will go through several process of technical designing before the project is implemented .

Our Extended Services covers concept development and master plan development of Amusement parks, Gardens & Parks, hotel and resort,Children's playground, Theme based reality shows, Zoo's, Aquarium & Oceanarium etc.

21 Woodland Close, #02-34 Primz Bizhub Singapore 737854

Date Post: 07-Feb-2020
Pages:
architecture design services zoo related services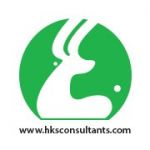 Hks Designer And Consultant Intl.
Tel: 6567104892