1
kitchen Library is founded by experienced team with more than 15 years consisting of quality carpenters & top designers.
It is one of the best "ONESTOP" solutions available in the market for your carpentry works especially your kitchen in the dream house.

78-01,Jalan Pertama 1,
Pusat Perdagangan
Danga Utama 81300
Johor Bahru.

Date Post: 22-Nov-2014
Pages:
carpenters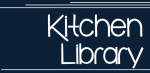 Kitchen Library
Tel: 0127719432